This page is in loving memory of Toby (3 May 1998-25 June 2010). He was a stray cat who found my friend Heidi's porch. Toby managed to catch Heidi's attention, and so she took him in and decided to find him a home. Heidi knew I was looking for a cat, so she offered him to me, and the rest is history! Since he's a stray, his exact birthday is unknown. The vet put May 3, 1998 on his paperwork, so that's his official birthday.
Copyright information
These pictures are copyright © 1998-2009 Stephen M. Dunn. You may view these pictures for your own personal enjoyment, and you may print one copy of each for your own personal enjoyment. You may not redistribute, edit, or sell these pictures, or use them in any manner other than as permitted above, without prior consent from me.
---
Toby recommends visiting the many fine furry members of the DuBois family. Bari DuBois kindly provided the following painting of Toby: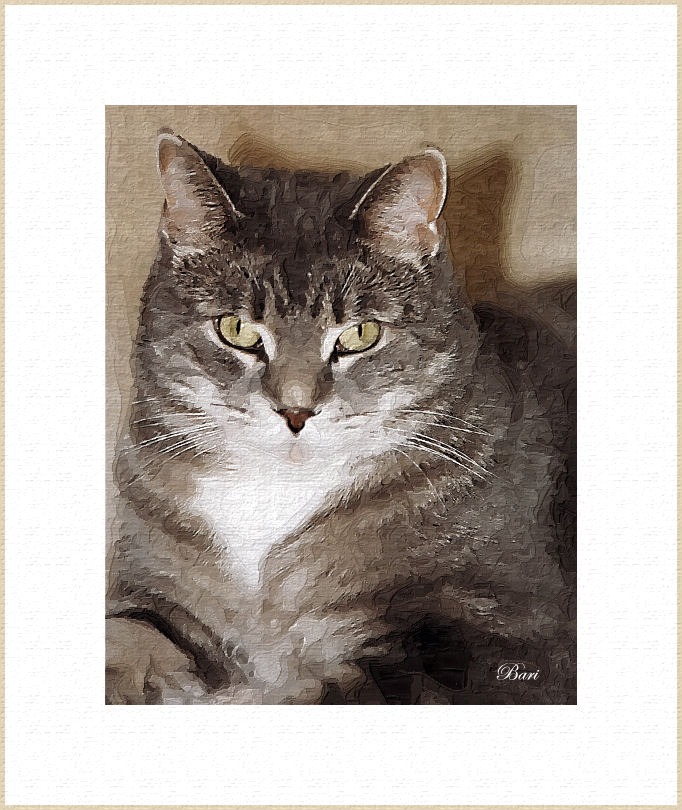 Toby also likes the following Web Ring because it's chock full of other kitties -- of course, none of them are quite as wonderful as he is.
---
---
Return to photo page
Return to home page